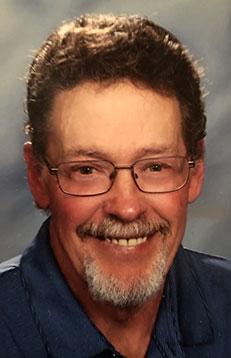 Hi, my name is Dan Peterson, and this is my story of how SBI not only saved my online business but also helped propel it into one of the top trafficked websites in the world.
Smooth Sailing ... Toward Niagara Falls!
It was 2007, and I had been happily operating a prosperous online business from home since 1997.
I had created a website, webwinder.com, to sell my online calculators to other online business owners. Anyone looking to add calculators to their website could simply add the desired calculators to their shopping cart, checkout, and the paste the purchased calculators into their website.
After 10 years of growing the site's traffic and calculator offerings, the automated calculator sales had grown to the point that we had managed to pay off all of our debts, including our mortgage, and set aside enough to cover more than a year's worth of living expenses.
Good thing!
Because in December of 2007 my web host suddenly, and without any warning whatsoever, stopped supporting the file extension I was using. And since all of my website pages ended with that discontinued file extension, my calculator sales instantly dropped to zero.
It took me nearly a year to recover from my web host pulling the rug out from under me. Unfortunately, it was about that same time that the housing market crashed. No big deal, unless your customer base consisted mostly of mortgage brokers and real estate agents. Oops!
But the final nail in the coffin of my online calculator sales, turned out to be the ever-growing use of Wordpress for creating business websites. Why?
Because the hosted version of Wordpress doesn't allow my scripting language on their system.
Because even seasoned programmers were having a hard time getting my calculators to work on the downloadable version of Wordpress.
And over the falls my calculator sales went.
As of this writing (August 5, 2019), my online calculator sales have dropped to a mere $5 a month.
But thankfully, that's not the end of the story!
SBI To The Rescue!
In early 2010, while trying to come up with a new online business plan, I stumbled across a website crediting Site Build It! (SBI, recently rebranded to Solo Build It!) for the success she had achieved in her online business.
Curious, I followed the link to the SBI website and began pouring over the information.
The first feature that got my attention was the Step-By-Step Action Guide, which SBI reported as being:
Everything you need to know to build a profitable e-business is explained in detail in the Action Guide. First, you learn, then you do.
The Action Guide became even more attractive to me when I learned it came in a video format as well as a written format (I'm a visual learner!).
But the second feature I came across is the one that sold me on joining SBI. It was a tool called Brainstorm It!.
BI! lets you find potential Site Concepts for profitable niches for your new SBI e-business. If you only have a general idea of your niche, even if you have no idea, BI! offers hundreds of possible Site Concepts. Pick the one that's right for you (i.e., according to your passion, knowledge, available time, etc.).
Having operated an online business for 10 years, I felt I knew enough about the technical aspects of building a website. But I knew very little about how to use keyword research to find a profitable niche.
As it turns out, the BI! tool alone was worth the price of joining SBI. The rest of the tools that came with SBI, and the super helpful member-helping-member forums, were just icing on the cake.
Brainstorm It! Kept Me From Making a Huge Mistake!
When I first signed up with SBI in April of 2010, my plan was to build a site for the purpose of helping others to do what I did back in 1997, to go from being trapped by debt in a work I hated, to being free to work at what I love.
However, following the SBI Action Guide's steps for finding a profitable niche, I was not able to find enough winnable keywords to build a site around my preferred topic. Looking back, had it not been for SBI's Brainstorm It! tool; I most certainly would have started a site that was destined to fail.
Formulating A Winnable Site Blueprint All But Guaranteed My Success!
After giving up on my initial site concept for the new online business, I eventually started using Brainstorm It! to perform keyword researches around what I had been doing for the previous ten years -- online calculators. And to my joyous surprise, I was able to find enough winnable keywords related to "online calculator" to go with my passion as my site concept.
But this time, instead of building online calculators for other online businesses, I would be publishing the calculators to my own website, and then monetizing them with contextual ads (A.K.A., infoprenuer).
Creating calculators for my own site has been the ultimate freedom. Instead of creating calculators based on customer specifications (like forcing an artist to paint by the numbers), I'm free to create calculators based on my own creative self-expression!
The cool thing about building a site blueprint that's made up of winnable keywords (high search demand with low competition), is all you need to do to be successful is to create top-notch content pages for each of the keywords in the blueprint. It's certainly not easy, but it is doable, one page at a time.
It took me 4 months to make my way through the Action Guide, but when I was done , I had a surefire plan for building my online business. All I had to do was to execute the plan.
Did the surefire plan work?
The Results Speak For Themselves
Thanks to following SBI's Action Guide, instead of having to re-enter the workforce when my original online calculator business sank, I've able to maintain my freedom to serve others performing a work that I love (creating online calculators!).
And not only that, but my business has grown the point I've been able to grow my "rainy day fund" to a level that will support my freedom to work at what I love for years to come -- regardless of what might happen to my site's traffic levels.
Although, based on the trend of my traffic growth since I started building the site back in September of 2010, I'd say there's a good chance I may never have to tap into the rainy day fund.

And that's all free traffic!
In 10 years, I've only tried buying traffic enough to know that I couldn't afford to compete with the mega-corporations that are bidding on my keywords.
So here I am, having only experimented with paying for traffic, yet the traffic to free-online-calculator-use.com now ranks in the top .05% of all websites in the world!
And I owe that success to following the steps as laid out for me in SBI's powerful Action Guide.
Thank goodness my first exposure to SBI wasn't a fake review, like those that are now infecting the search engines.
Beware of Fake Reviews!
One of the reasons I took time away from the work I love to write this review of SBI, is because I recently learned about a company that is paying its affiliates to write fake reviews of SBI -- all for the sake of promoting its own product as being better than SBI.
After all that SBI has done for me, I knew I needed to speak up on their behalf, and yours!
I shudder at the thought of what might have happened if I had read a fake review back in 2010, and ended up not choosing SBI!
My website's success is real proof that SBI is the best online business building system available for anyone wanting to start an online business -- especially if you don't have the money it takes to outbid mega corporations for keywords.
But don't just take my word for it. If you are looking for help in starting an online business, take a look at the facts before you decide which company holds the most promise for your success.
SBI took the time took the time to create a reproducible, head-to-head study of its product versus the one paying its affiliates to spread the fake reviews:
If you didn't take the time to read the comprehensive comparison, here's the nutshell version:
SBI! places 2,200% (Alexa), 3,340% (SimilarWeb) and 4,280% (SEMrush) more sites into the Top 1,000,000 sites than Wealthy Affiliate.
Yet WA pays its (unsuspecting?) affiliates to write reviews showing SBI as being the inferior product, without ever offering any verifiable proof that any of its affiliates ever achieve any success! WT*!
SBI provides a ton of proof, myself included!
And yes, I am an affiliate of SBI, but ...
You'll Find No Affiliate Links On This Review!
Because the purpose of my SBI Review is to take a stand for a product I love, not to make money, I have not placed any affiliate links in my review of Site Build It. If you would rather be introduced to SBI via my affiliate link, please contact me to let me know.
Oh, and by the way, if you do sign up to SBI through my affiliate link (bottom of my About Me page), you would be the 2nd person to do so in 7 years!
That's because SBI-built online businesses make real money, from real websites, built around their owners' genuine passions. We simply have no reason to have to try to earn money by writing reviews (much less, fake reviews) of online business building tools.
The defense rests.
Best wishes for your success!
Dan Peterson
Free-Online-Calculator-Use.com